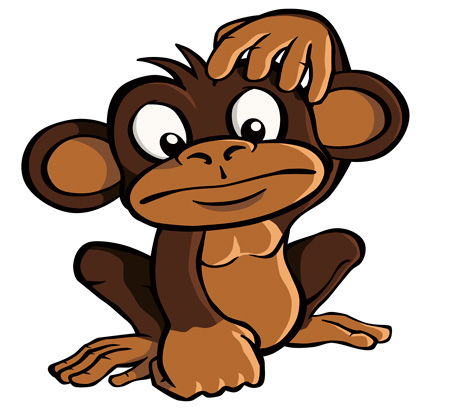 When setting up an online business your website will need a domain name. This is what your website is called with an easy to use word, or sets of words and it is how your customers can find you on the internet. A domain name is like a digital identity card. It's a way for people to check that you are actually online. Some people think that choosing a domain name that is bad is much better than not having one at all. But this is completely wrong.
How To Choose A Website Name
Choosing a domain name that is reflective of your business will allow your website to rank higher in search engine results, which in turn allows it to be seen by even more people. The first step when choosing a domain name is to make a list of potential names you could use for your website. You don't just have to use your company name.
In fact, if your company name is long or difficult to spell it, might be better not to. One company had a difficult name to remember so it launched a website for its most popular product and found that customers were able to remember that domain name. This resulted in better customer conversions and higher search engine rankings since more customers were searching for the product rather than the company.
When starting an online business, you might consider using your name as your domain name if the business is about you. For instance, Martha Stewart and Donald Trump are two people that are the face of their business. It obviously takes time to build up your name as an authority in your niche or market, so in addition to choosing a domain name with your personal name, also get one that contains a keyword or words connected to your business. You can re-direct search engine traffic from the keyword domain to your personal name domain.

What Makes A Good Domain Name?
Once you've come up with a list of possible domain names, check through them and cross out any that are too long. A domain name is easier to remember if it is under twenty characters. Also, remove any that might have negative meanings. If you have several words write them without spaces to check that your domain name would not be potentially offensive.
After you've gone through your list and crossed some out, rank these domain names in order of your most favourite ones to your least favourite ones. Go online and research which domain names are available. You can start choosing a domain name with a domain register like GoDaddy.

Picking a Domain Name
When you find an available domain name,Google it before buying it. You want to check that nobody else is using a similar name for something unethical, spammy or unpleasant. While this does take a little extra time, you don't want your business to get mixed up with a similar website that is not legitimate.
It's always a good idea to opt for a .com, rather than one of the other extensions, as a .com is a universally accepted business domain extension. It's always a good idea to add the .net, .biz, .co.uk, .us and other domain extensions too, to avoid the possibility of someone hijacking those other domains and catching your spill over traffic. It's also worth registering a domain with your personal name that contains the term 'Who is.'
When starting an online business it can be tempting to opt for choosing a domain name from websites that provide 'free' domain names. But it is always better to actually purchase one. A free domain is really just a subdomain. This means that the name of the website that is giving you a free domain will appear before your online business name. It would be something like: www.free-domain-name.yourwebsitename.com. That makes it difficult to remember and easy to mistype so your website visitors could go the entirely the wrong place.