Which, of course, is what all motivated site owners want to know. After all, the #1 position is the Holy Grail of internet marketing, now isn't it? And never mind the incredible feeling you get when you type in a keyword and see -- whats that? --- is that YOUR SITE, right there, on top of all the others? So how do we make that happen?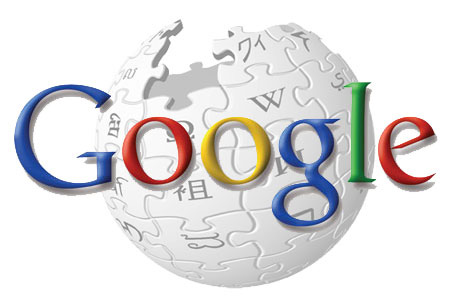 In a word, SEO.
Search Engine Optimization is the art and science of getting to #1. It is not an easy thing to know, it is not even easy to understand. Let me compare the process of learning SEO to the process of becoming a Navy Seal, or maybe an attorney in the State of California. There's a LOT. There are also a lot of misconceptions and myths, which in my opinion, make things even more difficult.
But what I am going to try to do here is just distill SEO down into some understandable chunks, so that you can get at least a basic understanding of what SEO professional are trained to know. SEO is like bodybuilding; there is no real moment when you are "finished". You need to do the most basic chores first, just like you would eat the right foods, get enough sleep, and balance your lifestyle. You have to at least start with a well-set-up foundation. Then you can start enhancing. SEO is the same. The website needs to have basic requirements met for the search engines to even properly recognize it. Then, to move that site up the ranking ladder, you need to keep improving aspects of it. You need to understand those things that search engines LOOK FOR, so you can ensure that they will be FOUND. Once that is done you can enhance the site even further. You can improve the image alt tags, you can update the keywords, you can rewrite the text on your pages. You can go through and make sure all of your H1 tags are in place. It's endless.
The point here is that you can take SEO as far as you want, and never get to the 'end'. There will always be keywords or phrases that dont get you to #1, and that is why it will always be an ongoing challenge. And this is why you hire SEO professionals. So that the work can continue, on an ongoing basis. So that your ranking can keep improving.
Some of the factors that influence your Search Engine Rank. (Some much more heavily than others.)
Domain Name Redirection
Does the site show up at BOTH www and non-www without redirecting to one or the other?
Does the site resolve at /site.aspx, /default.aspx or /home/ instead of the bare root domain?


Robots.txt
The robots.txt file is located in the primary directory of your website. This file tells the search engines what pages they can and cannot crawl on your website. It also helps them know what sections of the site to spend their time in. Here's what to check for:
Does it exist? If it doesn't then make one. (Yoast SEO plugin for WordPress includes it.)
Does it block URLs that exist in the sitemap? Then either remove them from the sitemap or the robots file.
Are you disallowing crawling of your entire site? Yes. This happens WAY too often.
Do you have a ridiculous amount of crawl rules?


XML Sitemap
The xml sitemap is also a file that should be located in the primary directory of your website. This file serves as a map for the search engine to quickly understand how the pages of your site work together. While the search engine will likely find all pages on your site eventually through it's crawling, it's important to make that process easier for them by uploading this file and directing the crawler to the pages you would have them see as most important.
Does an XML sitemap exist?
Is it formatted correctly?
Has it been submitted to Google Webmaster Tools?
Does the sitemap contain pages excluded in Robots.txt?
Does the sitemap include improperly formatted URLs?
Do the pages included in the sitemap deserve to be included? Don't add empty eCommerce listings or stub pages.
Image Optimization
There's a lot of things you could be doing wrong with your images. Here's the two most important ones:
All images should have non-spammy but relevant descriptions added as alt text and optionally in the title element as well.
All images should have a filename that is relevant to the product, and not just a string of numbers or slider1432, because that also is a signal to search engines about the relevance of the image.
Site: Search
One of the best ways to understand how Google has indexed your site is to do what is called a "site search." This involves using a search modifier for google along with the domain of your website. The search query would look like this: "site:basecampleasing.com." This search will return all pages that Google has indexed for your site.
Does the # of indexed pages match the real # of pages?
Are there duplicate pages being indexed?
Are there thin or stub pages being indexed?
Has your site been indexed at www, non-www or with /index.php or any other URL string?


Malware
If your site has been compromised by a php inject or has hijacked your comments or forums then you're in for a bad time. Check periodically for warnings in Google webmaster tools, and also beware sudden spikes in traffic to the user generated portions of your site. I've helped several people recently who had to disavow a ton of links pointed to forum pages that were generated with links to pills, pron and gambling sites.
The format of your URL's

Page URLs should be structured in a way that makes sense with the content on the site and that makes sense to the user if they were to simply read it. This usually involves including a topical category level in the URL if applicable and using targeted keywords in the URL where possible.You will need to carefully plan out any URL re-writing with proper redirects in your HTAccess file to fix these structural URL issues. Don't make any sudden changes that could cause pages that are indexed to suddenly return error messages.
Your Page Headings
Don't think you're going to suddenly jump to the top of the rankings when you use header tags but don't forget them either. You should naturally be using h1s for things like the blog post title, and h2s for sub-topics. It's helpful to remember that using headers also is a usability issue. I always use these headers as "tabs" to grab skimming page visitors looking for the piece of content they need.
Duplicate Page Content

There are actually two ways to look at this issue. The first way is looking for content that's been duplicated on the site itself. This can happen really easily in big eCommerce site where there are a lot of entries. It's also a common side effect of many CMS platforms. This should be detected in your crawl. Remove the duplicate, any links to the duplicate page and add a 301 redirect. If you can't because your CMS has it's limits, then add a rel=canonical tag to the one you'd prefer to be indexed.
The send thing you need to watch out for is off-site content duplication. Use a 3rd party tool like Copyscape to check to see if your content is duplicated on other sites. This could be your own site copying from others or a problem with scraping by 3rd party sites. If your site shares content with other sites, it could be stemming from use of a manufactures description for your eCommerce products, laziness or plagarism and should be hunted down and stopped immediately.
Meta Titles
Meta titles are supposed to be coded into the head of the HTML on every page on your website. This element generates the title that you probably see in the top tab of your web browser as well, and more importantly, the title snippet seen on the SERP for pages on your website is pulled from that title tag. It is also one of the most important elements that Google looks at when trying to understand what a page on your site is about and it's relevance.
Meta titles also should generally include targeted keywords that are relevant to the content on that specific page. The title should be unique to each page on the site to signify the difference in content across the site. They should include both a strong keyword phrase and the name of the company in order to maintain consistency across the site. A big issue is title length, with far to many people making them too long, which will cause Google to make some changes to it's SERP.
Meta Keywords
There's been a lot of controversy in the last couple of years about whether or not the popular META KEYWORD tags still carry any weight. Whereas when I was starting out in the early 2000's, the keyword tag was the MOST IMPORTANT factor in Google ranking, now it carries little, if any weight because it was so heavily abused for so many years. We place the meta keyword tag on a very low priority.
Broken Pages – 404 & 500
There are a lot of reasons why you could end up with a 404 that go beyond the page simply not existing. It's key to map out how many pages are actually broken through your crawl, where those errors are linked from, how they are broken, and get them fixed.
The 500 error is a server error message and tends to be a programming or CMS caused issue but still should be fixed with the same following process.
When check your crawl to see how many of these errors have been created don't just fix the problem that created them on the page. Be sure to add 301 redirects via your HTaccess file for those broken URLs to a relevant resource page. Once you've done that check in Google Webmaster Tools to see if their crawl errors has that page listed and mark it as fixed.
404 Page
It's going to happen eventually. Someone is going to type in the wrong address, click on a mal-formed link and end up on your 40 page. But that doesn't mean you should lose the value of that visitor. Make your 404 more than an apology, guide those visitors to your highest value pages and offerings or at least entertain them with clever error messages.
OG tags, Twitter Cards and Rich Pins
These tags from facebook help populate the correct image, title and description for when your page is shared, and leads to increased click through from that social media channel. Adding Twitter card markup has a similar effect but also gives you relevant analytics data at analytics.twitter.com to show you your tweet's performance. Verifying your site with Pinterest allows you to post rich pins from your site which improve click through.